After obtaining your own Agency account from Termageddon visit your Dashboard. Mine looks like this after adding BlogWranglers to my Dashboard.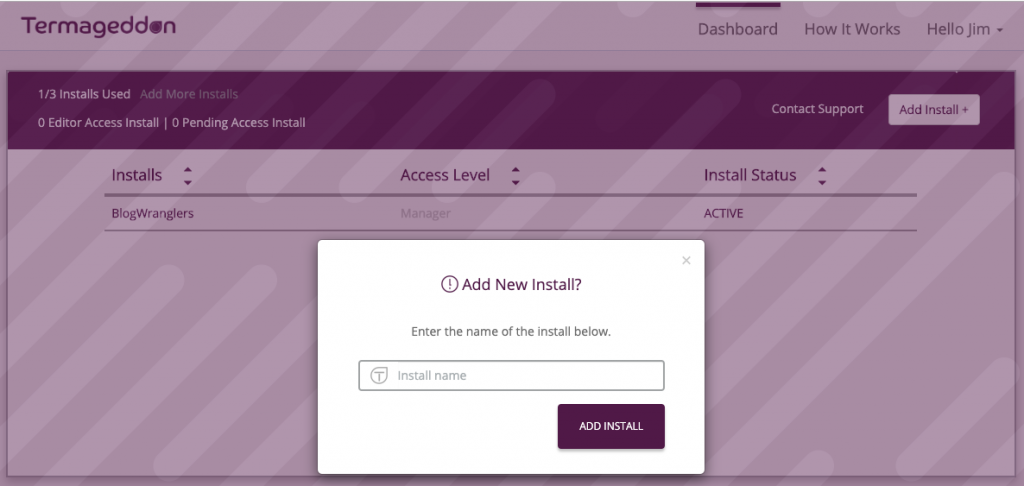 As the Agent, you fill in the Initial Information as part of creating the account. The client can then edit this information to ensure that it is correct.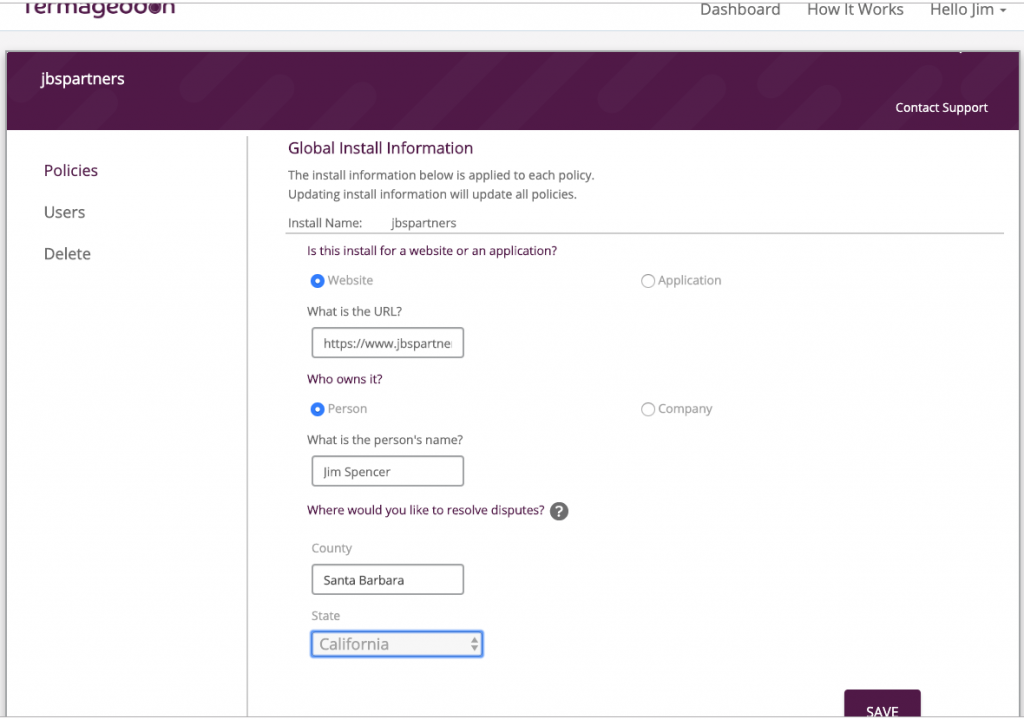 After this initial information is added, the agent is able to send an email to the website owner to complete the setup.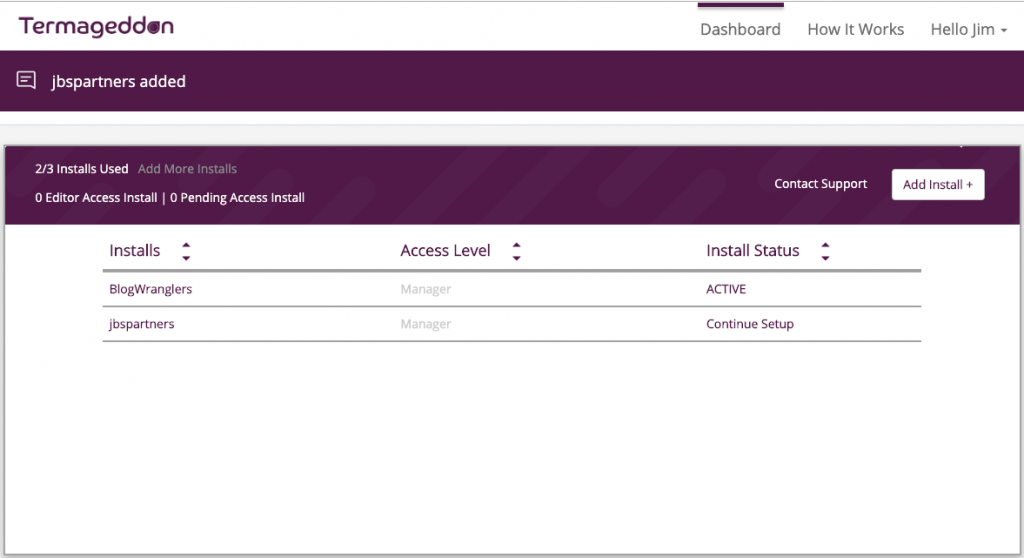 The Global Install Information screen is now ready to be shared. Click on Users on the left side. A window will pop-up allowing you to enter the email address for the person who will fill out the rest of the required information.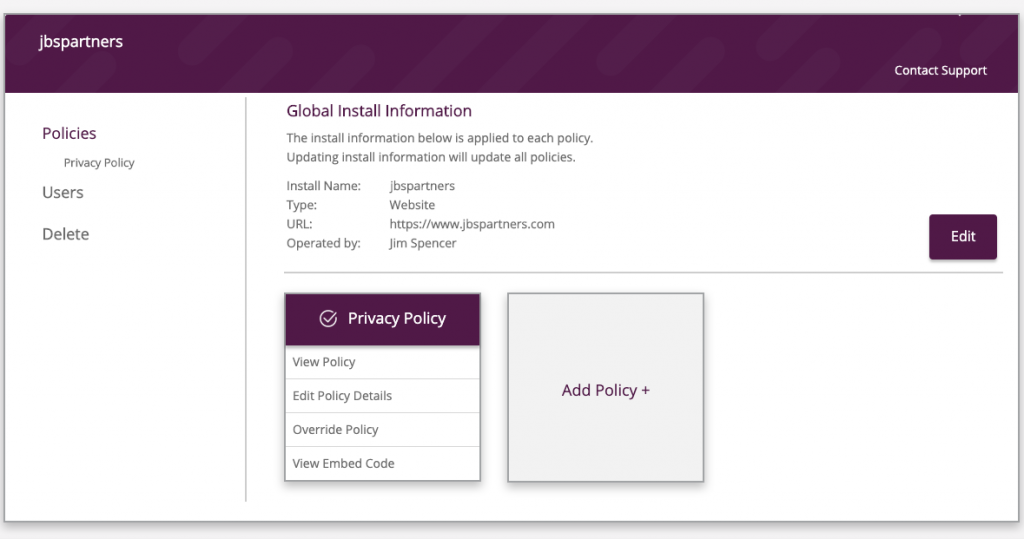 The following screenshots show what needs to be filled out for the Privacy Policy.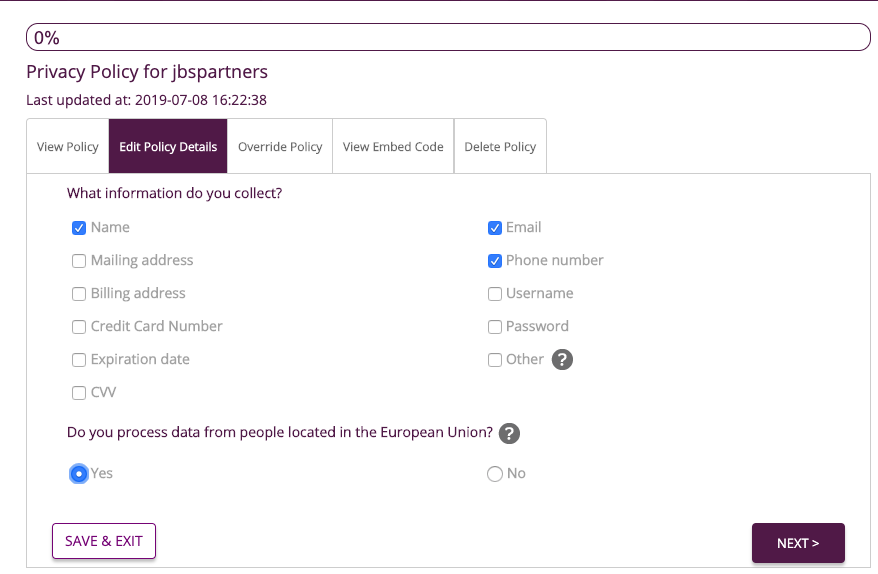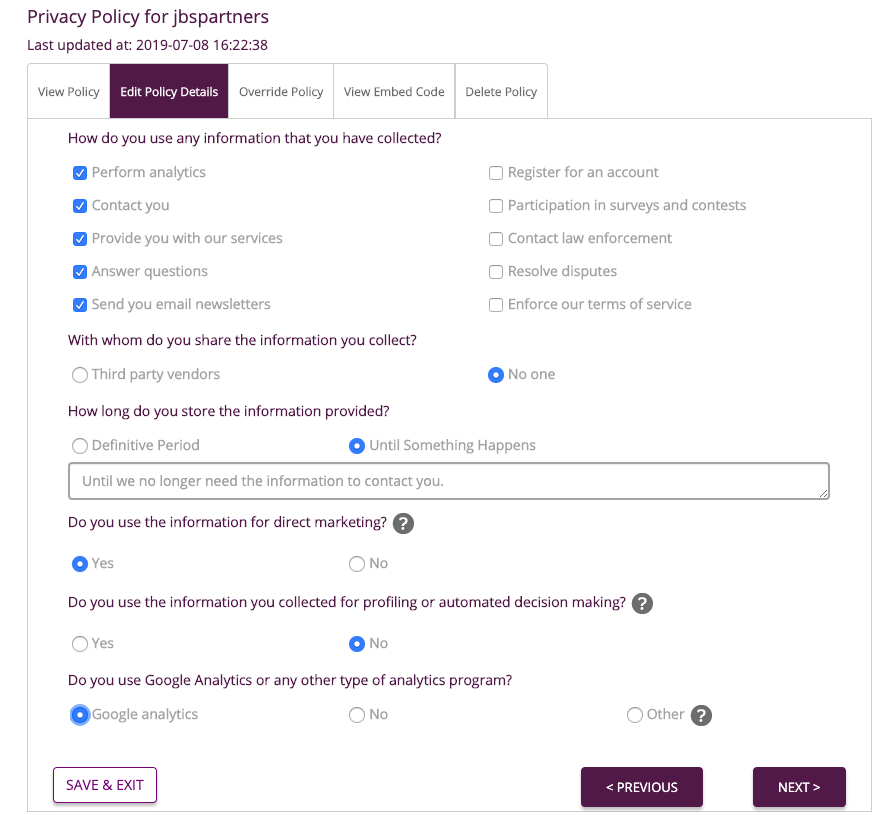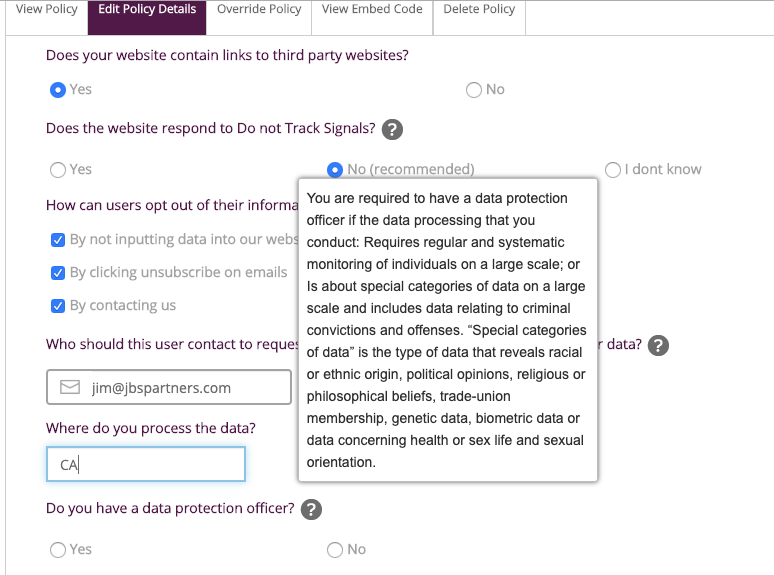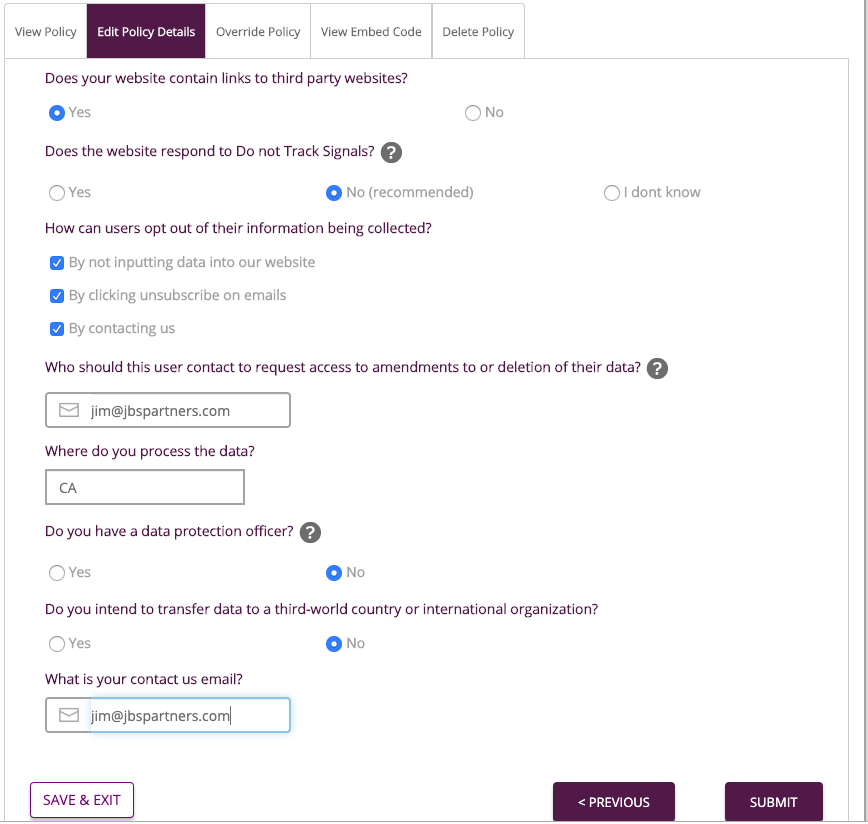 After the information is provided, the agent is then able to copy the code from the dashboard into the appropriate page on the client's website.
The client will need to provide access to the website for the agent to create a new Page (if needed) and to add a text link to the footer for the Privacy Policy.
The same process can be used to create a Terms of Service, EULA and Disclaimer. The annual fee includes all four. 🙂
If you are interested in a dynamically updated Privacy Policy please fill out the contact form.