If you are reading this to learn Google secrets, there aren't any here.  If you are interested in learning about the flavor of the March, 2009 Google Meetup in Cambridge and some of the people I ran across, read on.
567 Massachusetts Avenue – The Enormous Room
Lovely space for a meetup.  Long room with plenty of comfy furniture.  Bar at the back along with three unisex washrooms.  One suggestion: next time, put a sign on the downstairs door so that everyone doesn't go into the restaurant and then get redirected back outside and in the next door.
The Beginning
Adam Lasnik was introduced.  He revealed that there were at least another dozen Googlers in the room, including a small handful from Friend Connect.  The crowd was more webmasters, SEOs, SEMs and less marketers and PR folk than other meetings I attend.
It was great to see familiar faces like;
@robertcollins, @seosem, @repcor, @JoselinMan, @myimedia, @recklessstudio, @digiphile,
as well as a couple of people I had never met before, including;
@AdamPieniazek, @knowledgejockey, Vinesh Duggar
And I had the bonus of the always thrilling experience of meeting a twitter buddy for the first time in real life, @manfmNantucket I wish I could have talked to him more.
And @KarenRubin, who I recognized, but couldn't place.  I finally tapped her on the shoulder and asked. Her posse of Hub Spot co-workers laughed and feared that her celebrity would be going to her head now.  A new acquaintance immediately asked for her autograph. It was hilarious.
Google Content
I listened, but heard nothing that was not already familiar or of vital importance to me.  The preparation was useful. They requested questions on the web and then let folks vote on the questions.  So, Adam had a kind of crowd sourced script for the Q&A in his hand.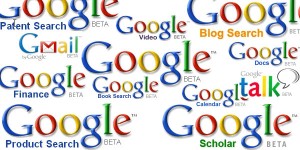 Thankfully he also took questions from the audience.  I asked about Web Master Tools. I wanted to know what percentage of the backlinks Google knows about are listed in the console.  I was told that nearly all of them. They try to include all that they know about.
Many answers included the "we don't pre-announce" products and services line.
Adam told us that Google is indexing most of Twitter pretty fast now.
Friend connect released their API.
Chrome is being developed for Linux and Mac, using dedicated teams to build from the ground up.
They are looking at the semantic web. Hmm.
A question from the web got a hearty laugh, "What's the secret sauce to better rankings?" The standard Google answer was offered. "The answer is 42."
Another great question, "whether using Google AdWords would help their website rankings?" Nope.
They held a Google Trivia quiz and offered up a bit of swag, including, 6 T-shirts and 2 coffee mugs.  The mugs were shiny, but not Chrome.
Conclusion
Good group of folks, including some who drove all the way from NY and NH.  Cambridge parking is hard, but there is a city lot directly behind the building.  The subway is across the street.
Googlers answered the questions that they could. This means nothing prospective and everything retrospective.  It was very helpful to put some human faces to the Google Borg.  The big elephant in the room was the common concern about Google aggregating information it gathers, personalizing it and knowing just too darn much about you and me.
I heard from @knowledgejockey who spoke with a Google lawyer in the room who told him that they can't/don't aggregate personal information.  Not sure he was convinced though. Tin foil hats on boys and girls.
Here is a challenge for future (MeetUp) event coordinators that support networking. Figure out a way to get people together so that they don't have to yell at each other.  Please.  Is a bar / night club venue ideal for that? Is a meeting room better?
If Google has another meetup I will be inclined to think up some questions, pluck up my courage (so that I meet more new people rather than talking to people I already know) and attend.  Thanks Google.