I was an early user of Firefox and continue to support the Open Source browser.  Last year my computer (Dell Latitude E6500 running Windows XP) began to have problems keeping up with Firefox.  I recognize that I have a lot of very useful Extensions and a good number of Add-ons and a few plugins.  However, seeing my CPU hit 100% on a regular basis became unacceptable. Firefox will have 50% or 60% of the total CPU and the laptop becomes unusable as it grinds to a halt. Power Off.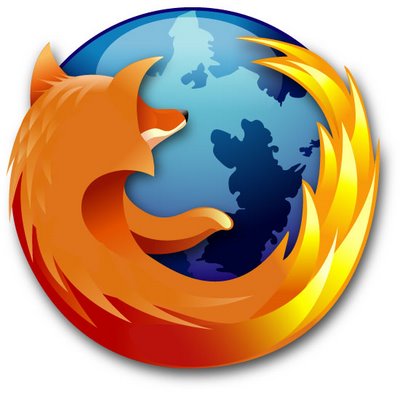 What's the Cause
I have no idea yet.  My guess is that it may be something to do with Video, Anti-Virus or something installed on Firefox.
Symptoms
If I run TweetDeck (an Adobe Air application) along with Firefox 3.6 and then run Safari 5.0.3 and play something on Hulu (not full screen), eventually the CPU will hit 100%.  The interesting part is that even after Closing all three of these applications the CPU remains at 100%.  That is frustrating.
I Tried Chrome.
It was surprising to see how many plugins are available for Chrome. After installing a bunch I made Chrome the default browser.  But over time I didn't like the way RoboForm is implemented and a few other Extensions that I missed made my daily browsing more difficult than it needed to be, so I reverted to Firefox.
AVG
Uninstalling AVG provided some relief.  I am still testing, but removing AVG seems to have eliminated the problem of the CPU staying at 100% even after closing the applications. Now, after closing the apps the CPU returns to a restful state.
Installed Firefox Extensions and Plugins
Do you know which Firefox Extensions might cause heavy CPU usage? Below is a list of everything installed on Firefox.
My Config- default
Generated: Sat Jan 08 2011 09:14:23 GMT-0500 (Eastern Standard Time)
User Agent: Mozilla/5.0 (Windows; U; Windows NT 5.1; en-US; rv:1.9.2.13) Gecko/20101203 Firefox/3.6.13 ( .NET CLR 3.5.30729)
Build ID: 20101203075014
Enabled Extensions: [41]
Disabled Extensions: [7]
Total Extensions: 48
Installed Themes: [1]
Installed Plugins: (28)
I welcome all suggestions leading to a resolution of this issue.  Well, except the constant refrain from my friends to buy a Mac, unless of course you want to Chip-In. This is for you Phil and Chris and many others!!!
But, I digress.  I really want to get Firefox running in a stable manner again.  I think that removing AVG was a help, but it is not the solution.  I will add notes here as various solutions are tested and proven effective or not.
All suggestions are welcome int the comment area below.
UPDATE: In a new post I describe how I have created a new installation of Firefox using PortableApps.
UPDATE 2: The version of RoboForm was giving errors. I upgraded RoboForm and I am no logger getting a script error. Removing Tab Mix Plus may also have beneficial.   I also switched from AVG to Avira anti-virus program.  I have TweetDeck, PortableApps Firefox and Hulu playing on Safari and things are running well so far.